Rafting in Rishikesh
Rishikesh is one of the ideal destinations of all adventure extremist and rafting all along the mighty Ganges is every adventure seekers dream come true. You do not have to know about swimming, and even white water rafting expertise is not essential.
Rafting in Rishikesh is for the adventurous! It's for you if you have the wish to stop thinking about about the city's traffic and the concrete jungle and would like to feel the happiness of plunging down icy cold glacial waters of the majestic Ganges just 36 km from Rishikesh and at an elevation of about 390 meters at a place called Kaudiyala that is bounded by dense and broad forests. These forests are the natural habitat for exotic wildlife. It also provides the backdrop for your experience of river rafting in Rishikesh. The experience is definitely a breathtaking one since the river is turbulent and icy just as the mountains all around are rugged and daunting. You are secure since you would be wearing a helmet and life jacket to defend you in case of a most uncommon spill. Your raft and all the accessories are imported and the best in quality for your protection. So, you must go for this great experience near Rishikesh or in that other one that is Kali river rafting.
Particularly for white water rafting, Rishikesh has become most popular world-wide. While providing the same thrill and excitement, rafting will not be that dangerous and hazardous, as in the case of rivers in Africa, Sweden or USA. The reason is rafting is facilitated in the River Ganges, which is flowing along the rocks very smoothly.
You only need basic level paddling experience, to enjoy rafting here. Completely safe rapids are provided for your use and you have very wide choices to choose from, in respect of rafting distances - long or short.
Rafting Season in Rishikesh:
September-November and March-April-May are most appropriate.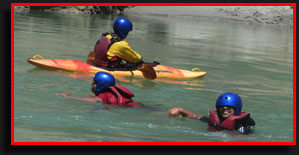 DAY RAFTING TRIPS FROM BRAHMPURI TO RISHIKESHrishikesh rafting
River Rafting ( 11 kms / 2 ½ hrs)
Rafting trip bigning from Brahmpuri to Muni Ki Reti (11 Kms) Take 20 min. drive from Rishikesh to Brahmpuri. Arrive and walk down to the Ganga river, After safety Instructions & preparation raft down to Muni ki Reti. In This Rafting Stretch we will hit rapids like,Iniseassion, Double Trouble , Hilton and Terminator . One can try body surfing & cliff jumping also.In the later part of this rafting trip we will float past Suspension bridges ( Laxman Jhula & Ram Jhula ), ashrams and temples, .Our Rafting Trip will terminate upon arrival at Muni Ki Reti.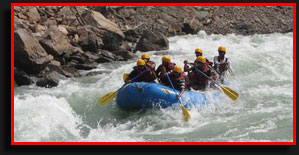 DAY RAFTING TRIPS FROM SHIVPURI TO RISHIKESHsivpuri rafting
Rafting Trips in Rishikesh (17 kms/3-4 hrs)
Rrafting trip from Shivpuri to Muni Ki Reti (17 Kms) Drive from Rishikesh to Shivpuri. Arrive at Shivpuri and walk down to the Ganga river. After Safety Instructions & preparation start rafting, This is most popular rafting stretch at river Ganga near Rishikesh area , In This stretch we will hit exciting rapids on Ganga like Return to sender, Roller coaster, Golf Course and Club House, Double Trouble , Hilton and Terminator rapids. Enjoy body surfing & cliff jump on this section to add some extra fun to your rafting trip.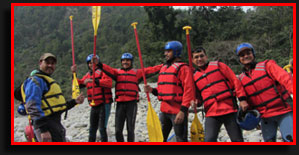 DAY RAFTING TRIPS FROM MARINE DRIVE TO RISHIKESH
River Rafting ( 27 kms/5-6 hrs)
River Rafting from Marine Drive to Laxman Jhula (27 kms) Drive from Rishikesh to Marine Drive ( 45 minutes) and walk down to the Ganga River. After preparation and safety instructions start rafting and raft down from Marine Drive to Laxman Jhula Rishikeshi. In this rafting stretch we will hit adventures rapids like Black Money, Cross fire, Three Blind mice, body Surfing ,cliff jump, Return to sender, Golf Course and Club House., Double trouble, Hilton and terminator etc.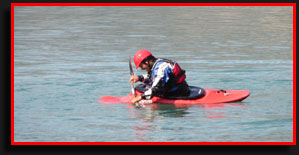 DAY RAFTING TRIPS FROM KODIYALA TO RISHIKESH

River Rafting (35 kms)
river rafting in kodiyala This trip is only offered when the river is running a bit high otherwise it is not possible to run this stretch in one day. This is again grade III, III+ rafting stretch with one grade IV rapid- The Wall, which can be a flipper sometime meaning that the raft may turn upside down and we may all find ourselves in the water. And regardless of how that sounds it actually is more fun and exciting than dangerous as each raft is not only equipped with able guides and all sorts of safety equipments but each one of you is also wearing a life jacket making it impossible to get hurt. Apart from the 30 minutes drive to the starting point and time taken to issue safety instructions and gear it takes about 4-5 hours on the river and has about 12 rapids including some small and some big ones again interestingly called Daniel's Dip (III+), The Wall (IV), Three blind mice (III+), Cross Fire (III), Roller Coaster (III+), Golf Course (III+) and Club house (III). It takes about one hour to drive to the starting point and then 30 minutes for the preparation and safety briefing. The absolutely thrilling trip ends just before Laxman Jhulla in Rishikesh.